Since the beginning of 2015, the Move It Real Estate Group has added five agents to its Northern Minnesota operations, in Itasca County, the Iron Range, and International Falls. With its home office in Grand Rapids, and expansive online exposure through an array of waterfront and general real estate websites, the company continues to attract high quality individuals looking for a unique approach to market themselves and their listings. Recently, the Grand Rapids Office had the pleasure of adding Cindy DeGrio and Heidi Booth Lindquist to its expanding team of professionals.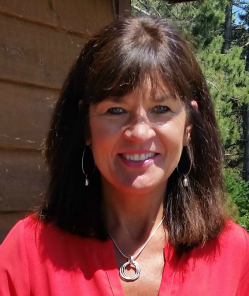 Cindy DeGrio: Cindy began selling real estate in 2000 and continues to grow her business by keeping up with today's technology and marketing trends. Growing up in Grand Rapids on Pokegama Lake, and also raising her family there, she has extensive knowledge of the area and is able to offer incredible service to her clients – both on and off the water. As a multi-million dollar producer year after year, she attracts a wide sphere of local residents who trust her abilities as their agent of choice.
Cindy has been married to her high school sweetheart, Gary, for 32 years, and together they have raised three children who have made them extremely proud. Although real estate creates a lot of demands on her schedule, Cindy understands the importance of balancing work with family time, and they all enjoy many recreational opportunities and time together whenever they can.
As a very passionate Realtor, Cindy strives to make sure that each of her clients looks at their buying or selling experience as an enjoyable transition in their lives. And since a real estate transaction can be a stressful time for many people, it takes the right agent to help guide a client through the process so that they leave the closing table happy about their purchase or sale. With an incredibly strong referral business and countless friendships she has gained in her past 16 years of real estate sales, Cindy has proven that she can get the job done with a high level of integrity and professionalism for anyone she represents.
Heidi Booth Lindquist: Heidi is a "local girl" who grew up in rural Grand Rapids and is now raising her family on a hobby farm between Rapids and Hill City with her husband, Wayne. Spending great time with her family is extremely important to Heidi, and together they share many of the recreational opportunities that Itasca County and Northern Minnesota have to offer. And when she has potential buyers relocating to the area, Heidi can easily fill them in on the wide array of offerings throughout the area to help solidify their move.
Balancing the challenges of real estate with two children still in school, along with two young granddaughters also wanting attention, is never easy. But as a dedicated professional, Heidi gives an extremely high level of care to every buyer and seller she works with, making sure that each client knows she is always there for them. Having purchased and sold many homes throughout her life, Heidi has seen firsthand the stress level that real estate transactions can bring, and she refuses to let that happen with her clients. It is evident from her personality that she is extremely caring, so she is a great fit for first-time buyers who can use a little more guidance, and for elderly residents in need of someone they can trust to help them through the process of selling a home they have lived in for many years.